We are not very well served by public transport in these parts:
The South West has the second-lowest spend on public transport in the country
We could always follow the example of Dunkirk:
The Dunkirk spirit: how free buses are revolutionising one French city
Or indeed the example of Luxembourg:
Luxembourg to become first country to make all public transport free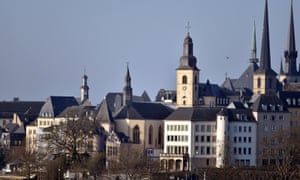 Luxembourg is set to become the first country in the world to make all its public transport free.
Fares on trains, trams and buses will be lifted next summer under the plans of the re-elected coalition government led by Xavier Bettel, who was sworn in for a second term as prime minister on Wednesday.
Luxembourg City, the capital of the small Grand Duchy, suffers from some of the worst traffic congestion in the world.
Luxembourg to become first country to make all public transport free
© Vision Group for Sidmouth 2006-2019