As reported in the local press today:
Plans to replace Sidmouth seafront bridge approved – Devon Live
And:
Plans for £750,000 Devon footbridge approved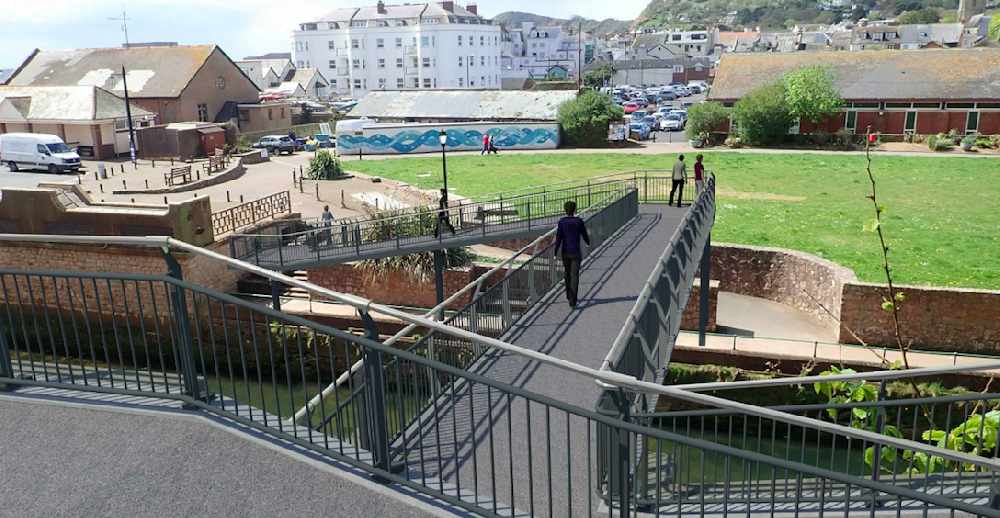 .
It will go over the River Sid on Sidmouth seafront
Devon County Council's own application to replace the 130-year-old Alma Bridge with a new structure, 37 metres upstream from the existing bridge, has been signed off by the council's planning department.
The new bridge will have a minimum life span of 40 years and needs to be installed as the existing Alma Bridge, which is in poor condition, it anticipation to be lost within the next few years due to the ongoing coastal erosion.
But while the building works for the new bridge are taking place, the popular seafront recreation ground, the Ham, could be fenced-off, while the Hanger Path, the current footpath leading up to Cliff Road will be closed.
Approving the scheme, council planning officers said: "It is considered that the proposal provides a high-quality link, which responds to the constraints and character of the area, allowing access to protected landscapes and areas. While there may be some impacts during construction, these are considered temporary and outweighed by the benefits of the proposal, which provides a sustainable link for the future.
"The construction period, which is anticipated to be 24 weeks, will result in the loss of open space. However, this is considered temporary and the area will be reinstated, and a small area of footpath will be lost, but this is considered negligble.